Because more rain and snow in the north of China, snow to build things is a big problem, the characteristics of planning and construction of membrane structure determines its more appropriate building in the north, the cuts in capital, human capital and protection of the local and the introduction and beautiful environment.
In snow area, prevent to build content by heavy snow disaster protection requirements must be human and financial resources, membrane construction project as the decline in the cost as technical personnel. Membrane structure building's roof and other information at the membrane surface compared to snow, just have a smaller Angle of snow will take the initiative to slide. And because smaller thermal conductivity of membrane material, if choose the snow melt with snow melting equipment can a detailed operation, give full play to the role of heating equipment, roof slope can be smaller.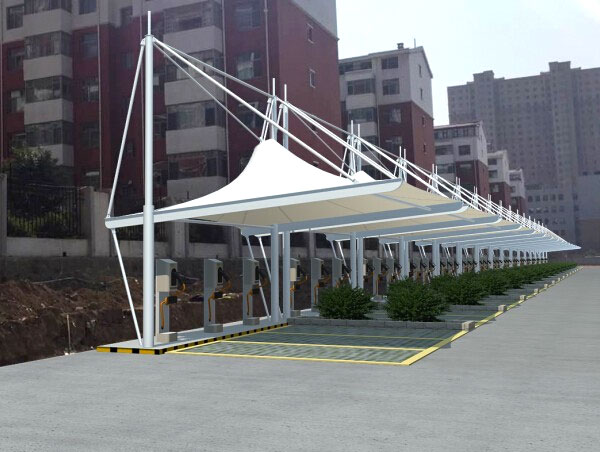 Northern carport canopy built than less, and many are civil engineering, building high capital investment is large, and the construction time is long, and the membrane structure building its appropriate countermeasures and the characteristics of snow in winter is icy cold of the north, and car number in lower membrane structure building construction, is environmentally friendly material, is more suitable carport north parking lot, etc.