Playground:An ideal sports venue, the basic requirements are: large space, large span, no glare. Therefore, the membranes with simple approval, fast construction, modern shape and economical benefit have become the choices of many customers who urgently need to build indoor sports venues.
The membrane structure is used as a closed material for wind and rain playground. It has the following characteristics:
①As a "temporary construction", it is easy to approve.
②Quick construction;
③The building is light in weight and easy to disassemble.
④The shape is changeable, beautiful and durable.
⑤Environmental protection, almost no construction waste during installation and construction.
⑥Low price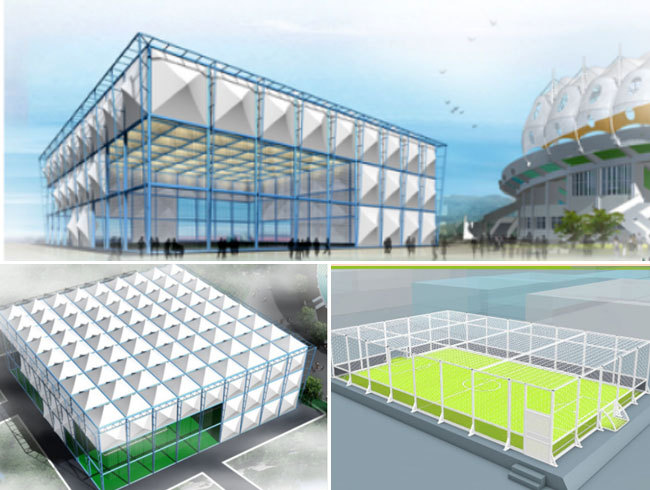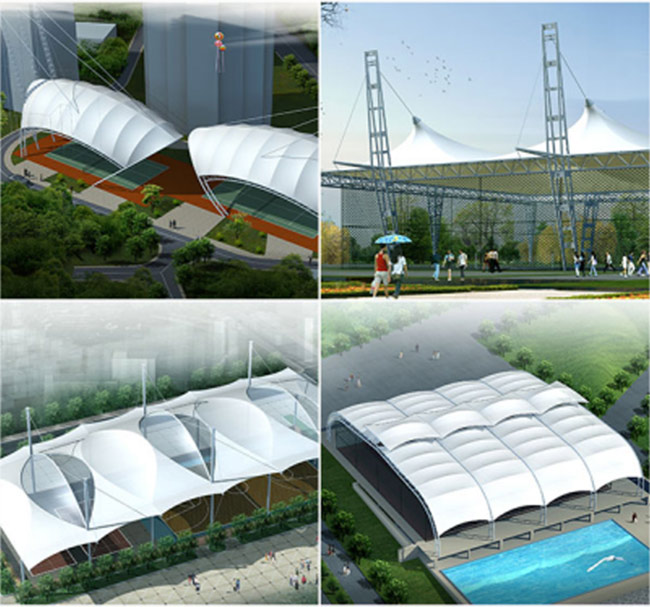 Tennis court